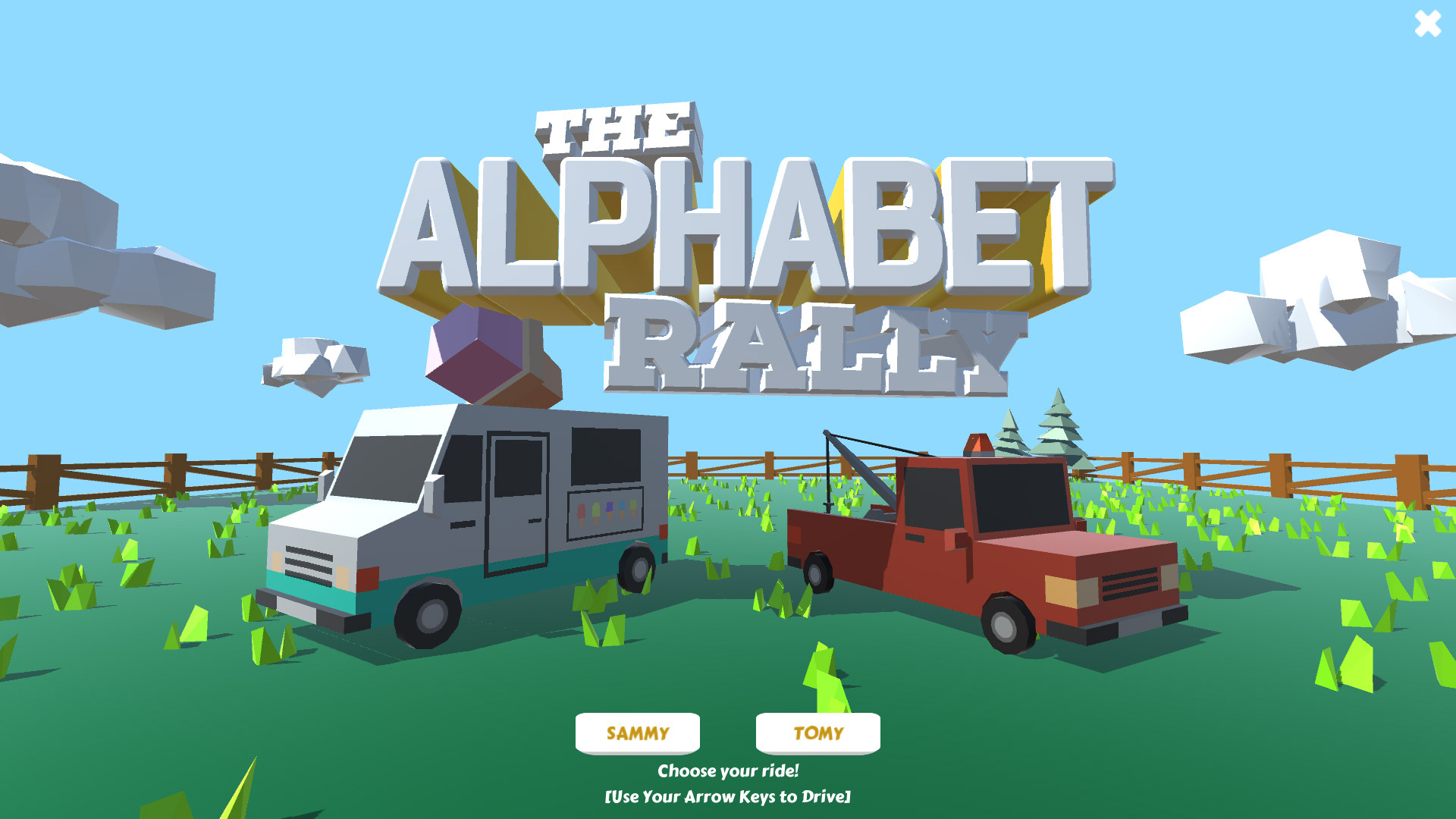 Choose between Samy the Ice Cream Truck or Tomy the Tow Truck! Collect the alphabets in order! See how fast you can get from A-Z!Launch your car off the ram if you can!
• 2 vehicles to choose from
• Play like a remote control car
• Use the Arrow keys to drive
• Auto orient if vehicle flipped over
• Random placement of letters
Why did I make this game?
This is my first game made with Unity and it's mainly a learning experience as I am a complete newbie. It's a simple game derived from Unity's Roll-a-ball tutorial. I opted for more 3rd party assets from Unity's asset store so I can focus more on the game mechanism as well as development. In total the build time was around 5 days/evenings (aligned with the summer My First Game Jam event). 
I have a lot of god-kids and figure this is a great way to "make" things for them... Educational fun things ;) 
Letters may overlap; hit reload.
Once in a blue moon your vehicle may fly out of the play area breaking free from the invisible wall. 
Missing Replay / Main button once the game is over ;(
Third Party Assets Credit:
Muz Station Production
Dusty Room
Unlock Software
AxeyWorks
Synty Studios